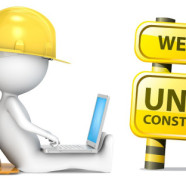 Our Website has a new LOOK
In case you haven't checked out our website recently we wanted to give you a quick update of what we've updated and what is NEW.   Additionally, we are still adding features and encourage you to return to our site in the coming weeks to see the improvements unfold.
If you are viewing our website from your mobile device you will discover that it is now mobile responsive and easily viewed from mobile phones and tablets.
Our new team
Recently we have added several key new individuals to our team and have showcased them under OUR TEAM.   One new team member is Cynthia Crookston, Project Coordinator.   Cynthia has over five years of experience working with irrigation distributors and contractors in providing takeoffs and other irrigation design services.  She has previous experience in process standardization, training local and international employees in technical processes, and team management. Cynthia serves the Landtech Design team as the coordinator of specification design projects (for landscape architects), as well as the design-build projects that come to us from distributors and/or contractors.
Resources
Be sure to bookmark our website and refer to our resource library for many important design tools and resources that we have added to our Resource Library.  Whether you Irrigation Technical Guidelines, LEED guidelines, or vendor specific guidelines we have them readily available with just one click.
Under construction is our Project Gallery for added images, project details and a way for you to quickly experience the projects that we have been excited to be involved with.  Watch for this new feature to be added in the coming weeks.