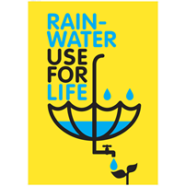 Old practices now new ideas…
Rainwater harvesting dates back to early civilizations, however in 2017 we see the cost of water driving the interest in collection of rain water to the forefront in building designs.  From large commercial buildings to residential design, the incorporation of collecting water has seen a wide variety of systems developed, and varied applications on successfully recycling water into our environment.  You can incorporate a simple rainwater collecting tank off your home roof collection downspout, or to large scale underground holding tanks and pumps for large commercial applications.
Harvesting Components
Understand the basic components to every rainwater harvesting system: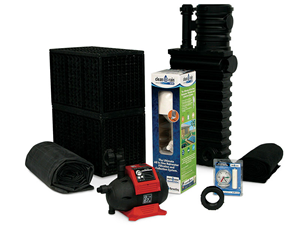 Filtration – to collect the water you must first plan to filter and remove debris as the rainwater is coming off the roof or collecting surface
Sanitation – for large scale and public collection sites you will need to consider sanitation to kill algae, parasites or other pests that may enter the storage unit
Chlorination – for simple residential systems the addition of chlorine may solve most algae or similar issues
Water Storage System – from barrels, large steel tanks, underground storage…correctly sizing the storage for the site collection is key to success
Applying or using Harvested Water – Simple gravity feed or pumping systems with full monitoring and controls is available depending upon size of system
For ease and simplicity for most residential installations we recommend working with complete kits available through Kenney Outdoor Solutions and Atlantic Water Gardens.  These kits, complete with submersible on-demand pumps provide everything you need to store and distribute up to 1000 gallons of harvested water.
Rainwater Harvesting Benefits
As water conservation continues to be a key role in reducing our total consumption of our valuable resource of water consider the following benefits of Rainwater Harvesting is meeting your water conservation goals:
1.Easy to maintain- the overall cost of installation and ongoing maintenance is minimal and easy to maintain making it an easy option to incorporate with most residential or commercial irrigation designs.
2.Reducing water utility bills – water collected by the systems can be used for several non-drinking functions and thereby reducing the use of city water and lowering monthly water bills.  Rainwater is free from many chemicals and makes it suitable for irrigation and watering gardens.
3.Reduces demand on groundwater-with increased population and higher demand for water, in many areas there are concerns on depletion of precious ground water supplies.
To learn how a rainwater harvesting system might be incorporated into your next irrigation design
.