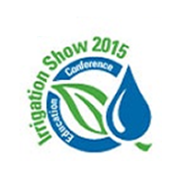 Join us at the 2015 IA Show…and here's why!
For every industry there are trade shows and conferences and an endless opportunity for further education.   Sifting through these we think there is one that stands out in the crowd.
Here's the one that comes out on top of our list…the 2015 Irrigation Show and & Education Conference.
Join us for this year's event themed WAVES OF INNOVATION
Keep up with the wave of new technologies, best practices and innovative ideas in irrigation at this year's show. This is the premier event to enhance your industry knowledge, network with peers and visit hundreds of exhibitors that will give you new solutions for your on-the-job needs.
Innovation. Explore 300+ exhibits for agriculture, landscape and golf.
Connections. Network with decision-makers on the show floor and at social events.
Insight. Track industry trends and initiatives for water-use efficiency and sustainability.
Education. Upgrade your expertise with technical sessions, seminars and classes.
Landtech Design will be sending two of our leadership team to Long Beach, CA for the

event. Be on the lookout and catch up with Cynthia or Boyd as they will be taking part in the Education Conference as well as touring the exhibits to stay abreast of the leading innovations for our industry.
Plan to attend the Irrigation Show, Nov. 11 – 12, and explore the show floor exhibits, attend irrigation seminars or learn about the latest irrigation research at our technical sessions. Or stay for the entire week, and take advantage of all of our professional development offerings at the education conference.
Details for the Event
Irrigation Show  Nov. 11-12 with Educational Conference 9-13th.
Location:  Long Beach Convention Center, Long Beach, CA
Registration and Exhibitor Information