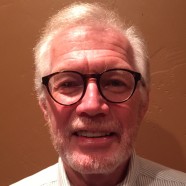 Our special friend…Tom Lee
So many times we share projects and products through our blogs and keep you updated with all of the latest in our industry.  Today, however, we stop to reflect back and celebrate the wonderful life of Tom Lee, who fought that battle so courageously against cancer but now has joined those in greener pastures.  He will be missed by not only his family, but by those who have worked with him over the years and considered him part of the family as well.
Career dedicated to the Irrigation Industry
Tom was a pioneer in our industry as he started doing irrigation installations with the Indianapolis Water Company after graduating from Butler University in Indianapolis, IN.  From there he spun off to form Indianapolis Irrigation and was a contractor in that area for over 35 years.  Small projects to large commercial projects…he did them all.  When Eli Lilly undertook a large scale site development project in the late 80's Tom was part of the team doing the first Maxicom project in the Midwest and a project that later earned the National Care Award for water conservation.  I personally worked along-side of Tom during that project and knew that no matter what problem popped up, he always had a laugh and found a way to get the job done with a smile.
In 2005, he sold his contracting business and came to work with Landtech Design and shared his wealth of knowledge with so many of you.  For so many contractors it was not Landtech they looked to for a design and take-off, rather they requested Tom specifically and only wanted him for their designs and material lists.  His experience as a contractor and owner for so many years meant that he thought like them and knew exactly what was required for any job thrown at him.  He truly leaves a legacy of so many projects around the globe that had his personal touch included in them.
How will he be remembered…
Many of you will look back and probably remember a special moment that you shared with Tom Lee and we share just a few of them today for those that did not have that wonderful opportunity to have called Tom Lee a special friend.   He will be missed, and we pray for Anne and his family as they mourn in his loss.
Mike Kenney (President Kenney Corporation) His memories date back to the late 1970's as Tom was starting up Indianapolis Irrigation.  His company was relatively young(as was Mike) and he was installing a new irrigation system at the Kenney residence.  In those days, open trenches were common and he remembered seeing this "construction zone" as a great opportunity to learn how new things work.  "I specifically remember Tom being kind and patient as I shadowed his team all day.  It was one of my first experiences with the Green Industry.  Later, when I came to work for Kenney Machinery (a supplier of irrigation products), gaining Tom's trust and confidence as a customer became a source of pride for me. One of my favorite memories was going to Bloomington with Tom to watch an IU basketball game back in the days of Bobby Knight.  It was a year when they made a run to the final four and we got together for a tournament game as well.  Watching Tom as a curious kid, selling products to him as a rookie Salesman and then having the honor of having him on our team for the last several years has been a great experience."
Jim Davis (General Manager for Landtech) shared a unique tie to Tom from his early years as a kid growing up and becoming a ball-boy for the Butler Bulldogs in the late 60's.  As he and Tom later reminisced about those early days of Butler basketball, Tom realized that he was attending Butler at that same time as a student and remembered that little kid tossing balls to the team and hanging out under the boards before the games.  That certainly provided for plenty of laughs and a special bond between them when March Madness rolled around and the Bulldogs made a run at the Final Four…..twice!
Cliff Hankins (Account Manager for Kenney Outdoor Solutions) called on Tom Lee when he was still a contractor and every time he would answer the phone he would say "what do you need Cliffy boy".  When he learned of his desire to sell the business it was then that they launched the idea of coming to work for Landtech in 2005.  That conversation turned out to be a win/win for one and all and that relationship grew to a special friendship.
Kevin Koss (Vice President of Sales, Kenney Corporation) will remember Tom for those many phone conversations when it was crunch time and knew that when you had Tom on the phone he was 100% vested in you and he was never distracted by other issues…he was focused on what you needed and how to get it done.  In spite of the rush and business at hand he always took time to ask "How's the family?"…keeping life in perspective and what was important in life.  "That was special to me because Tom had never met my family but I felt that because of his genuine interest, he knew me and my family just as well as some others that we've known for many more years than Tom."  Tom was a great friend and co-worker that will never be replaced.
Our hearts are heavy as we say good-bye to such a great friend and co-worker.  Tom, you may not be putting out those designs and sending out job leads, but you will be with us forever!   "Grief never ends…but it changes.  It's a passage, not a place to stay.   Grief is not a sign of weakness, nor a lack of faith…It is the price of love."