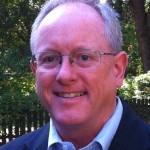 Jim Davis – General Manager 
Certified Irrigation Designer (CID)
Registered Landscape Architect (CLARB: MO, IL, IN)
BS from Hanover College (Geology)
Master of Landscape Architecture from Ball State University
Email:   jim.davis@landtechdesign.com
After returning to the US from the Bermuda National Park Service (1990-1993), Jim established Landtech Design as an irrigation design group for a Midwest distributor (1994-2003). Then, after serving as Toro's Midwest Spec Rep for 6-1/2 years, Jim regrouped the Landtech Design team in 2009.  Jim is a Certified Irrigation Designer (through the Irrigation Association) and a 'WaterSense Partner' with the EPA.  Jim serves as the primary business contact for offices in the Midwest and Eastern U.S., and does the majority of proposal & specification writing for Landtech.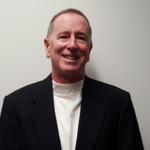 Mark Attard – Project Coordination & Tracking – "Landtech Design & Landtech Express"
Certified Irrigation Designer (CID)

Oakland Community College (Marketing and Business Management)
Email:   mark.attard@landtechdesign.com
Mark has over twenty years of experience working with irrigation distributors and contractors in providing takeoffs and other irrigation design services. He became a commercial Certified Irrigation Designer (through the Irrigation Association) over ten years ago.  Mark serves as the coordinator of spec design projects and quality control manager (for landscape architects & engineers), as well as for design-build projects that come to us from distributors and/or contractors.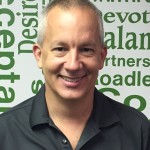 Jeff Zapf – Chief Designer and CAD Manager
Certified Irrigation Designer (CID)
BA from Butler University (Business Administration)
Master of Landscape Architecture from Ball State University
Email: jeff.zapf@landtechdesign.com
After graduate school, Jeff spent three years as a landscape designer and CAD operator at Claire Bennett Associates in Indianapolis. In 1999, Jeff began working at Landtech Design as a supplemental CAD technician, where his interest in irrigation quickly developed. He quickly passed the Certified Irrigation Designer exams (administered by the Irrigation Association), and has become the Chief Designer for projects, overseeing the drafting and CAD production on projects worldwide.