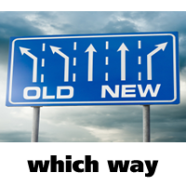 Capturing the Best of Both
Often times we look for NEW News, when in fact some of the best can be OLD News and we simply need to be reminded of what we forgot and pushed aside to do at a later date.   To start the new year we thought we'd look back to our previous posts and highlight those that received the most attention.
Take time in 2016 to be sure that you capture those highlights of your business from 2015 and earlier and build them into your successes in the NEW YEAR.
Water Conservation Highlights both NEW and OLD
Water Conservation continues to be a major issue for many areas of the country and be sure to watch for the introduction of improved irrigation design through product innovations, weather station driven controllers and education to the general public.
Catch two previous Blog Posts that we have featured in the past that focus on this topic:
6 Ways to Decrease Water Used for Irrigation  read more…
What You Going To Do When the Well Runs Dry  read more…
Project Highlights…Soaring to NEW Heights
We have been very fortunate to have been involved in several high profile projects, but we continue to focus on each one whether large or small to be sure that you receive the very best in professional design support.   Check out our new team members and consider how you can leverage our team to support your next project.
Rooftop Project Highlight read more…
What will you do in 2016?
Now that we are into the 2016 planning and forecasting it is a great time to look at our Industry and trends to be sure that we don't get left in the past.   Be sure to watch this year as we will continue to be posting and sharing with you the NEW industry designs, technology and concepts that you will want to share with your customers.